Gyula Cseszkó
Conductor, Artistic Director, Music Educator
M.Mus (Melb.) Grad.Dip.Ed
Gyula Cseszkó has worked in conducting and music development for over thirty years. During this time, he has created and implemented innovative executive programs that achieve organisational goals coupled with individual development.
GYULA CSESZKO CV

REVIEWS:
• Ballarat Symphony Orchestra - June 2018
• Autumn Leaves Concert - March 2018
• Recommendation from MUBSO - August 2017
• Review Beethoven (BRO) - August 2017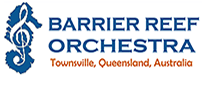 Recently appointed Chief Conductor of the Ballarat Symphony Orchestra, He has conducted the Royal Melbourne Philharmonic Orchestra, the Melbourne University Symphony Orchestra (in 5 concerts), the Zelman Memorial Symphony Orchestra, Melbourne University Biomedical Orchestra, Melbourne Lawyers and Monash Medical Orchestras, and the Hawthorn U3A Orchestra. He founded and was Chief Conductor/Artistic Director of the professional La Fratenita di Solisti chamber orchestra for five years.